RECENT CLIENT TESTIMONIALS
* * * * *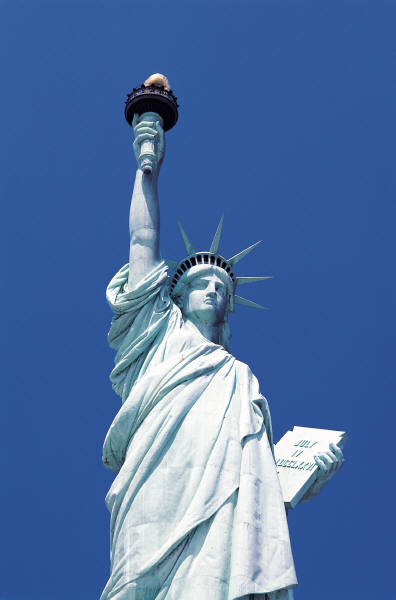 "This entire experience has been phenomenal. Jake and Sean gave me step-by-step instructions on what needed to happen so that I might save my career. They were personally involved with me from the first phone call to my final hearing. All of their counsel was impeccable. Through all the preparation, my case became incredibly strong. Their representation of me to the government was of the highest professional caliber. I cannot thank them enough for what they have done for my life and that of my family. I count myself unbelievably fortunate to have been represented by them."
— Facility Security Officer (FSO)
"Sean, a note on yesterday's hearing.  Thank you very much for assigning Leon to support my case.  I truly value his expertise and experience, that were evident during the arguments at court yesterday.  Irrespective of the outcome of this, I will walk away from this with the belief that we could not have done anything more than we did in terms of formulation of an adequate response to the government's SOR.  Thanks again to you, Vicky and especially to Leon, and I look forward to the outcome."
— Federal Contractor
"I contacted a number of firms, not knowing what I needed to do when I initially received a SOR. I felt like many of the firms were either telling me what I wanted to hear, or just flat out giving me bad information. After the first conversation with Sean, I knew he was a consummate professional and the right person to help me come out on the other side of this ordeal with positive results. Sean and his team identified the plan, then helped me execute every step as I tried to put my best foot forward in responding to the SOR. Vicky Mitchell was also a pleasure to work with and always responded in a timely fashion when I had questions. To anyone considering retaining a firm to help mitigate any issues related to your security clearance, these guys flat out know what they are doing and are great at it."
— Federal Contractor
"I had a great experience. There was a limited timetable but Bigley Ranish came through. Specifically, I worked with Aileen Xenakis who drafted an incredible suitability response letter to the Dept. of Treasury. I was quite fortunate to find such a wonderful firm. I would certainly use their services again and recommend them to anyone facing clearance issues."
— Federal Contractor
"My overall experience with Sean and Jacob was excellent. Both were complete professionals who listened to my concerns thoughtfully and without judgment. I was confident throughout the appeals process that I was working with knowledgeable experts in the field of security clearances who were always readily available and took the time to answer my questions honestly. Most importantly, thanks to Sean and Jacob, my negative suitability determination was reversed."
–U.S. Foreign Service Officer
"Without a doubt, Mr. Sean Bigley and Judge Jeff Billett saved my clearance and my career. When I received the devastating news about possible security clearance revocation, I had no idea where to begin or what to do. I was completely overwhelmed at the thought of losing a career I loved and worked so hard to achieve. That's when I called this wonderful law firm. Mr. Bigley immediately knew what to do, and explained step by step what I needed to do. He was extremely patient and kind, even when I had a million questions.  Judge Billett did an amazing job writing my SOR response, he was so nice and easy to work with. He was very patient and understanding of my situation, and fought hard for me.  I could never thank these two amazing gentlemen enough for all they did for me; thank you is just not enough. If you are facing clearance issues, or need guidance for an investigation, give them a call. It truly is the best call you can make when your clearance, career, and future are in jeopardy."
— Department of Defense Employee
"Lee, I got home from the hearing and fell asleep, exhausted. I just now woke up. I want to say thank you. The words don't convey the deep sense of gratitude I want to express. You kept me going when I was losing hope. You steered me in right directions. You kept reaching out to me when I went dark because I was already working to capacity. You told me to take time off even if it meant going on leave without pay status. You told me to stay up all night if I had to. You gave me the very sound advice that I may lose the case, but if I didn't get the last returns filed I surely would lose the case. I want you to know that I was listening to you every step of the way. Even when it didn't seem like it, I was. I think that by the end I completed all that you advised. During the hearing your experience, reputation, and wisdom were invaluable. Your opening and closing statements were wise. You listened carefully as I testified and asked cogent questions to get me to draw out important themes and details that I'd forgotten to mention. You were more than an attorney, you were a loyal friend, and I will never forget that you were. Thank you for not giving up on me. Thank you. No matter what the outcome, you earned my deep and abiding respect and gratitude."
— Federal Contractor
"After an exhausting and relentless search for an attorney, I came across Sean and Jake's practice and submitted an inquiry on a Sunday. To my surprise, I received a call back a few hours later. After discussing my case, I was prepared to get a lengthy list of costs and action steps as the other law firms had provided. I was wrong. Sean used no scare tactics to try to convince me I was doomed like the other firms. He was realistic and didn't make empty promises.
I worked closely with Jake, and it was Jake who handled my case, not an assistant or a paralegal. If I had a question at 10 pm he answered. If was a Sunday or a holiday, he was there. These guys TRULY care and bring humanity into law. They are passionate about what they do and it is evident through their dedication. I am still waiting for my decision but i can honestly say, regardless of which way it goes, I would choose these guys again in a heartbeat. Thank you Jake and Sean for your commitment."
–Federal Contractor
"Not only did Jeff undoubtedly save my career, he saved it with flying colors and made the normally extremely stressful process much easier. From start to finish, he guided me through the process seamlessly, offered phenomenal advice and expertise, and ultimately achieved a victory that I will be forever grateful for. Any question that I had was answered thoroughly and thoughtfully. Jeff has even been phenomenal in answering subsequent security questions relating to my future employment. Furthermore, Jeff never made me feel like I was just another case (vastly different than the vibe received from similar law firms). Anyone who needs assistance during this process should immediately consider hiring Bigley Ranish – you will not be disappointed!"
–Federal Contractor
"Jake was a godsend! He built my confidence, helped me understand the process, and guided me all the way. Jake is extremely familiar with security clearance cases and his knowledge and expertise was apparent in our preparations. Jake spoke eloquently and represented me very well at the hearing in front of the judge. I was very impressed with the content he gathered in my support. I am so glad we found Jake and have already started to recommend him to my friends. Jake, thank you so much for being my attorney and helping me win the case. I wish you the very best!"
–Federal Contractor
"Sean and Jake were extremely helpful in writing my SOR response. They were professional and efficient as well as personable. The process went quickly and smoothly even though there was a time crunch to send in my response. They are very responsive and make sure to follow up on your progress. I'm very thankful that they got my SOR withdrawn and would recommend Bigley Ranish to anyone needing to respond to an SOR."
–Federal Contractor
"Hi Sean, I hope you are well.  Some good news – more than a year after the investigation, and nearly two years after I first contacted you for help in the process, things finally came together!  I was floored by how much you were able to help me navigate the clearance process – I have and will continue to recommend your services to others.  I'm very glad I found you!  I swallowed the red pill and entered the Matrix this week!  Now let's just hope I pass the poly…Thank you again!"
–Federal Contractor
"My overall experience using Bigley Ranish, LLP was one of professionalism, integrity, and friendliness. Mr. Bigley made my first experience with using a law firm very calming and worry free. Whenever I had questions or concerns I received immediate feedback that let me know my case was important to them and I was a priority. I am extremely grateful for the hours of hard work and dedication Mr. Bigley allocated to my case."
–Federal Contractor
"Hello my good friends,
Some people are put on this earth to do good things. I truly believe that you two are doing what you love, and what GOD wants you to do. You saved my life, and that is not just a saying; it is one hundred percent true. I have spent all of my life fighting for my country one way or another and trying to live the American dream. To provide for my family in the best way I can, and to make sure the hardship I [experienced] growing up did not find its way to my child. Unfortunately, in my case the closest person to me at the time did not feel the same way and was a criminal who did not have the best interest for me or my child, but only herself.
I called you guys at my lowest point. You took me in like a scared puppy and nurtured me back to health with your kindness, your eagerness, and your passion. Your involvement at every step was professional. Your knowledge is unmatched.
Just like you, I believe I am on this earth to do good, and that is to fight for my country at every turn, and to make sure my fellow Americans are safe. With your help, and only your help, I am still in the fight. I am forever thankful. God bless you and your families."
–Federal Contractor
"It is near impossible to explain how grateful and happy I am for the service I received from Bigley Ranish. Jake and Sean went above and beyond my expectations. I work as a Defense Contractor and held (and still hold – thanks to Jake and Sean) a clearance and was transitioning onto another program sponsored by the NSA. I went through the polygraph process and ended up being denied by the NSA. I appealed the NSA decision at the time – and hired another law firm to represent me through that appeal (I had not known of the Bigley Ranish firm at that time). I was definitely less than pleased with the service I got from that other law firm. That firm represents themselves as being the best and a national leader in terms of Security Clearance denials and representation. Yet it seemed as though the lawyer didn't bother even reading my case prior to the hearing. All he did was go over my appeals letter to the hearing board and that was it! He even made snide comments about the type of people he represents at appeals. Needless to say, I was not impressed with that law firm and I also lost my appeal with the NSA.
Losing my appeal with the NSA also caused my collateral clearance to be reviewed and sent to DOHA. I immediately knew I was not going to hire the same law firm due to the service I received from them. I started searching, found articles written by Sean Bigley, and saw how knowledgeable he and his partner are with Security Clearance Defense. I contacted them and had them represent me with my [SOR] as well as my hearing in front of the DOHA Judge. From the first day of talking with both Sean and Jake I was impressed and knew I was in good hands. The service I received from them was miles ahead of what I received from that other firm. They prepped for my case as if I was their only client. I was able to email or call them at will and they were always there to answer any of my questions. For people out there who are in the same situation I was in…just remember one thing – you only have one shot with your appeal. Do your research on hiring your representation. Choose who you believe has your best interest at heart, not the firm just looking to collect your money. That first firm I went with…called themselves the leaders in dealing with Security Clearance denials and talked a good game. But shortly after [hiring them], the clues were there that I was more of just a customer to them rather than a client that they would be willing to put their name behind. I'm in no way saying if I had another firm represent me that I still wouldn't have lost my appeal – but I know that at least if I had hired Bigley Ranish that first time, I'd at least been extremely satisfied with my representation – regardless of the outcome. I am thankful I hired Jake and Sean to represent me the second time."
–Federal Contractor
"Sean Bigley represented me in a security clearance revocation case that resulted in the successful reinstatement of a TS/SCI clearance. I am a military officer and I received a CAF-directed SOR after an investigation but prior to adjudication. I retained another high profile clearance law firm, however this other firm managed to drop the ball so badly as to miss the CAF-directed deadline for response to the SOR. The CAF promptly revoked the clearance due to the lack of submission of response.
That was when I called Sean Bigley. He was able to successfully undo the damage that had been done by the incompetence of the previous firm, and within a month of my first call to him I had my clearance back. My case is unique in that it was driven in no small part by the failure of a previous firm, however I have no doubt had I called Sean Bigley first the matter would have been quickly resolved. He is a great lawyer, extremely knowledgeable and makes himself available to clients. His competence and experience gave me confidence that this would be resolved in my favor, and sure enough it was. I highly recommend Sean Bigley for any security clearance matter."
–U.S. Air Force Pilot
"Hello Sean and Jake,
Day two back to work, the security office has cleared me and I have returned to my normal duties!…My family and I are truly grateful for both of your guidance and superior knowledge in resolving this matter. I have been told by multiple people that no one has seen anyone in my department come back to work after receiving the letter I did. Thank you again…"
–U.S. Customs and Border Protection employee
"I am very appreciative of the assistance provided by Mr. Bigley and his Team. They were meticulous and strategic in their approach to helping me retain my security clearance. They were quick and kept me informed every step of the way. I recommend anyone who needs legal assistance with their security clearance to consult/retain Mr. Bigley and his Team. You guys are the best, thanks for all of your assistance and may God continues to Bless you!"
–Federal Contractor
"Sean and Jacob were very helpful in helping me resolve my clearance issues. Jacob was in contact with me often and gave me all the information I needed and suggestions on things I could do to help bolster my case. He made sure I was comfortable with the process and prepared for my hearing. Jacob did such a good job that the opposing counsel dropped their objections 2 days before my hearing. My only regret is that I didn't call Sean and Jacob earlier in the process right after receiving my SOR, instead of calling them a month before my hearing. I could have saved myself much heartache. I appreciate everything they did for me."
–Federal Contractor
"Sean is a great attorney and clearly lays out the process that needs to be followed. He is very professional and got the documents ready and also prepared me very well before the hearing.
He is very responsive and always returned my calls and responded to my emails. He presented the case extremely well and with confidence, kept the his questions on target and got the judgment in my favor."
–Federal Contractor
"I am deeply grateful for Sean's help in obtaining my security clearance. After receiving an SOR at my place of employment, I quickly realized the value of retaining a specialized lawyer who would take necessary measures to mitigate the government's concerns. From the first time I spoke with Sean, I felt that I could trust him to present a strong case–he was extremely personable and demonstrated solid and honest professional advice. Very importantly, he was timely and communicative throughout the SOR response process. Although it seemed likely that I would need to attend a hearing, I received news that my SOR had been withdrawn and security clearance granted based solely on a paperwork response. I would like to thank Sean for the positive experience and outcome–the result was critical to my professional growth options moving forward."
–Federal Contractor
"When I first contacted Sean, I was at a real crossroads professionally. Unfortunate circumstances that were neither of my creation nor my choosing had placed an obstacle the size of a boulder between me and my career ambitions. However, thanks to Sean's professionalism, compassion, and experience, I was deftly guided onto a better path and my career was preserved. I can honestly say that working with Sean has been a true privilege and I cannot think of a better advocate, in every sense of the word, to have in your corner."
–FBI Employee
"Mr. Bigley attacked my case with vigor and expertise. He also demonstrated genuine empathy for my situation, which I appreciated since I felt very alone and without options. He was knowledgeable, friendly, and affordable. I was in good hands. I recommend Mr. Bigley without reservation."
–CIA Employee
"Hi Jake, thanks for all your help…I am 100% satisfied and very happy that I made the decision to retain your and Sean's counsel.  You've both been a real pleasure to work with, and I definitely can't say that about all the lawyers I've used in my life, so I hope you take that as seriously as I mean it."
–Federal Contractor
"Working with Sean is a great experience. Thoroughly professional and great support."
–GSA Employee
"Sean was great to deal with, a professional who always got back to me when he said he would and answered all my questions, making sure that I thoroughly understood the process. Plus, I was happy with the results."
–Federal Contractor
"I was very fortunate to have found your services. Your legal consultation and expertise was greatly consoling given my circumstances and I could not be more satisfied with my experience. I feel more confident and know that your services have greatly increased my chances of obtaining a clearance for my dream job! Thank you again Sean for all your help!"
–Federal Reserve Employee
"Mr. Bigley's assistance and expertise was invaluable in helping to work through the government agencies. He was constantly on top of our case and returned our contacts quickly."
–Federal Contractor
"Hi Sean, I am very impressed with your response to my husband's SOR. I may have even shed a tear or two!
After reading your response it was almost as if I inhaled a breath of fresh air! I honestly cannot remember the last time I was "impressed" by a professional, from the first contact to current. No matter the outcome, I am honestly very happy we chose you as counsel! Thank you from the bottom of my heart for portraying the man my husband truly is."
–Spouse of CIA Employee
"I found Mr. Bigley to be responsive, focused and efficient in the evaluation of my case. His depth of knowledge on the topic was obvious and helped me understand my situation much better, not to mention putting my mind at ease."
–Federal Contractor
"I cannot tell you how grateful I am for your hard work. You are a true professional and you literally saved my career. If you ever happen to be over in this part of the world, be sure to give me a call. I owe you the best beer and bratwurst this country can provide."
–U.S. Army Special Forces
"Sean was extremely helpful and responsive. I had a few issues I was worried about on the SF-86 form and he patiently helped me address and mitigate each one of them as I started my new job and began the clearance process. I'm much more confident about the process now. I'm so glad I found him!"
–Federal Contractor
"From the moment I called Sean, I felt comfortable talking to him and felt that he cared about my case. He was very forthright about everything that I needed to know, especially when it came to his costs and what I could expect throughout the process. I was very pleased with his communication – he has a direct number that he always answers himself, and any emails were answered promptly. I feel like I got the best representation I could get for a great value by retaining Sean. He went above and beyond to make sure that I was prepared for everything. I'm very glad that I chose him for my Response to the SOR [Statement of Reasons]."
–Federal Contractor
"When I was walked and recommended for dismissal it was very overwhelming for me. I retained Mr. Bigley to represent me and I was amazed by how he went above and beyond to help me resolve my situation. He is professional, he always keeps his word and he listens. He is relentless in pursuing a favorable outcome on behalf of his clients. I am very impressed with his service and highly recommend him to anyone who wants the best possible representation."
–FBI Employee
"From the first day I spoke with Mr. Sean M. Bigley I felt immediately comfortable. Mr. Bigley is trustworthy, professional and very compassionate. He always answered my questions, always got back to me promptly and eased my worries. I am so glad he was my lawyer. I surely will recommend him to friends and colleagues."
–FBI Employee
"Jake was helpful and very communicative with me throughout the process. I felt confident that he was helping me put the best case forward. I was able to win the decision but also clean up my financial history and present to the judge that I was a responsible individual. His advice was invaluable and set me up for success."
–Federal Contractor
"Sean always answered the phone promptly, no matter the time of day, and was able to answer all of my questions. He generally put me at ease about what has otherwise been a stressful process. He provided free initial consultation in addition to a review of documents related to my lay-off and SF-86 preparation assistance – an incredible value for the cost. Another attorney charged me a similar price just for an initial one-hour phone consultation. He is extremely knowledgeable about all aspects of the security clearance process. I would highly recommend him to anyone in need of a security clearance attorney."
–Federal Contractor
"I am writing to let you know that I have received my interim clearance (not sure whether Secret or Top Secret) after submitting my SF-86 on January 12. I'll be reporting to work on Monday. From what I have read most people who receive their interim clearance also receive the final, so I'll keep my fingers crossed on that.
Thanks again for all your help. You are doing the Lord's work by helping people through this stressful and somewhat mysterious process. I have already recommended you highly to one friend who may need your services and will be returning myself if the need arises. In short, you are the man!"
–Federal Contractor
"A sincere 'thank you' for all you have done to respond so thoroughly to the SOR. Your documents were much more detailed and inclusive than I would have ever accomplished on my own. I also greatly appreciate your guidance throughout this ordeal. I would not hesitate one bit to recommend your services to anyone who is in need."
–Federal Contractor
"I sincerely appreciate the advice and services you rendered when my clearance was sent to adjudication for marrying a foreign national. I found you easy to relate to and extremely down-to-earth. Our communications never felt rushed, and you always responded to my inquiries within a timely matter. I will definitely keep your contact information close in the event that future issues arise. Thanks again!"
–Federal Contractor
"Sean is fantastic. He's very knowledgeable but will admit when he doesn't know something, and does the research to find the answer.
He doesn't over promise and gives honest, realistic feedback and assessments. I trust him when he tells me something and will definitely use his firm in the future."
–DEA Employee
"I am very thankful that I found Mr. Bigley, and retained his legal services. To my bewilderment, my security clearance had been suspended, with little explanation provided. Luckily, I found Mr. Bigley's website shortly after I received the interrogatory from my agency. His website was very straightforward about the services provided. The website also has some valuable information and tools relating to security clearance investigations. I was pleasantly surprised when I found Mr. Bigley to be as straightforward as the information provided on his website. Once I paid the retainer for his services, I found him to be very attentive. Based on some past experiences with attorneys, that surprised me. He answers phone calls without fail. Notice that I say that Mr. Bigley answers his phone calls – he does not palm off work to a paralegal. He is also non-judgmental and pleasant, which is reassuring when you are completely shaken to the core by an embarrassing security clearance suspension. Finally, as someone who has known and worked with/for many attorneys throughout my life, I have found his fees to be extremely reasonable. He is definitely not somebody who is trying to squeeze as much money as possible out of a client. It turns out that my security clearance is going to be reinstated. Even if it did not turn out quite as well, I would still wholeheartedly recommend Mr. Bigley. It's never a happy day when you need an attorney. However, if you need one for a security clearance matter, he is the one to hire."
–U.S. Customs and Border Protection Employee
"I had a very positive experience working with Sean on my security clearance case. When I spoke with Sean after receiving the SOR letter, he assured me that he would aggressively respond to the two Adjudicative Guideline cited on the SOR by DOHA. (Guideline E: Personal Conduct & Guideline F: Financial Considerations).
Sean responded to my emails and telephone calls and was ready and willing to answer any questions that I had. My security clearance was granted after his response to the SOR. I am glad his law office represented me in my security clearance case and would recommend him to other clients. Outstanding job. Thank you Sean."
–Federal Contractor
*Each case is unique. Representations of past success are not a guarantee, warranty, or prediction of future results.