AILEEN B. XENAKIS – FEDERAL SECURITY CLEARANCE ATTORNEY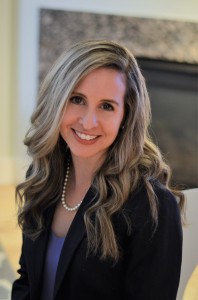 Aileen B. Xenakis serves as Associate Counsel at Bigley Ranish, LLP, where she is responsible for representing clients worldwide in federal security clearance and suitability proceedings.
Previously, Ms. Xenakis was Assistant General Counsel, Washington Headquarters Service, at the U.S. Department of Defense. There, Ms. Xenakis provided DoD's Consolidated Adjudications Facility (CAF) with legal advice and guidance on issues like due process in security clearance adjudications; privacy and civil liberties; risk management; and legislation. Ms. Xenakis reviewed pending security clearance cases for legal adequacy and assisted in refining DoD CAF's Standard Operating Procedures. Ms. Xenakis is a subject matter expert in the laws and policies that govern security clearance and suitability due process.
Ms. Xenakis earned her Juris Doctorate from the University of Maryland. Prior to her tenure with DoD she worked in private practice and published on national security issues in several professional journals. Ms. Xenakis is licensed to practice by the Maryland and Florida State Bars. She currently resides in Florida.
SELECT RECENT PUBLICATIONS:
The Danger of Politicizing Security Clearances
Newsweek (March 16, 2019)