SEAN M. BIGLEY – FEDERAL SECURITY CLEARANCE ATTORNEY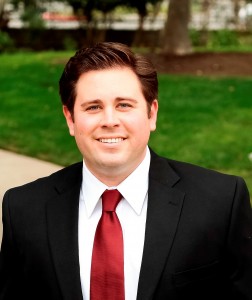 Sean M. Bigley is a national security attorney and managing partner of Bigley Ranish, LLP.  Mr. Bigley's practice primarily encompasses defending federal employees and contractors in security clearance denial cases. He also provides personnel security counsel to major international defense and aerospace corporations, and prosecutes intelligence community whistle-blower retaliation cases under Presidential Policy Directive (PPD) 19.
Since first opening his firm in 2013, Mr. Bigley has grown it from a solo practice to a five-attorney partnership with employees in three states. Bigley Ranish attorneys regularly appear before administrative tribunals at agencies ranging from the CIA to the Department of State, representing nearly 200 American intelligence officers, diplomats, armed forces personnel, and other security clearance holders each year around the world.
The idea for this niche practice was borne out of Mr. Bigley's prior service as a federal background investigator.  Prior to and during law school, Mr. Bigley was an investigator for the Defense Counterintelligence and Security Agency (formerly U.S. Office of Personnel Management), where he conducted sensitive security investigations in the Los Angeles metropolitan area. Mr. Bigley also served on the faculty of Chapman University, teaching courses on the justice system, criminal behavior, and international security cooperation. Earlier in his career, Mr. Bigley was a police officer in Orange County, California, and worked for several years in the White House and Department of Homeland Security under President George W. Bush.
A recognized expert in security clearance matters, Mr. Bigley's commentary on the topic is sought by major media outlets, including the New York Times, Washington Times, Bloomberg, and others. He has appeared multiple times on Fox News Channel, contributed to the Wall Street Journal's Opinion Page, and writes a regular advice column for Clearancejobs.com.  His writings and commentary have also appeared in or been cited by GovExec.com, the Association of Former Intelligence Officers, The National Interest, the Washington Examiner, the Federalist Society Law Review, and publications of two state bar associations.  Mr. Bigley co-hosts the program "Security Clearance Insecurity" (SCI), which can be heard across the mid-Atlantic region on Federal News Radio (AM 1500) alternate Fridays at 11:00 a.m. and 1:00 p.m.
In July 2020, President Donald Trump appointed Mr. Bigley to a four year term on the National Security Education Board, filling a seat previously occupied by the former U.S. Ambassador to Romania.  The Board is responsible for providing non-partisan oversight of the National Security Education Program, a joint effort of the Department of Defense and U.S. Intelligence Community, and ensuring the cultivation of a talent pool in foreign language and area studies critical to U.S. national security interests.  In addition to his regular duties as a Board Member, Mr. Bigley chairs the Board's working group on security clearance issues.
Mr. Bigley earned his Juris Doctorate from Chapman University School of Law.  He holds a Bachelor's Degree from Washington D.C.'s American University and a Master's Degree from Boston University. He is a member of the California State Bar and the National Eagle Scout Association.