SEAN M. BIGLEY – FEDERAL SECURITY CLEARANCE ATTORNEY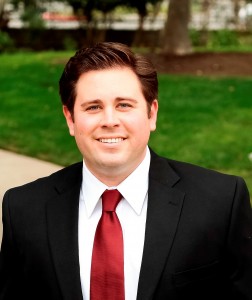 Sean M. Bigley is a national security attorney and managing partner of Bigley Ranish, LLP.  Mr. Bigley's practice primarily encompasses defending federal employees and contractors in security clearance denial cases. He also provides personnel security counsel to major international defense and aerospace corporations, and prosecutes intelligence community whistle-blower retaliation cases under Presidential Policy Directive (PPD) 19.
Since first opening his firm in 2013, Mr. Bigley has grown it from a solo practice to a five-attorney partnership with employees in three states. Bigley Ranish attorneys regularly appear before administrative tribunals at agencies ranging from the CIA to the Department of State, representing nearly 200 American intelligence officers, diplomats, armed forces personnel, and other security clearance holders each year around the world.
The idea for this unique practice was borne out of Mr. Bigley's prior service as a federal background investigator.  Prior to and during law school, Mr. Bigley was an investigator for the Defense Counterintelligence and Security Agency (formerly U.S. Office of Personnel Management), where he conducted some of that agency's most sensitive security investigations in the Los Angeles metropolitan area. Mr. Bigley has also served on the faculty of Chapman University, teaching criminal justice courses with a national security emphasis. Earlier in his career, Mr. Bigley was a police officer in Orange County, California, and worked for several years in the White House and Department of Homeland Security under President George W. Bush.
A recognized expert in security clearance matters, Mr. Bigley's commentary on the topic is regularly sought by major media outlets. He has appeared multiple times on Fox News Channel, contributes occasionally to the Wall Street Journal, and writes a regular advice column for Clearancejobs.com.
Mr. Bigley earned his Juris Doctorate from Chapman University School of Law.  He holds a Bachelor's Degree from Washington D.C.'s American University and a Master's Degree from Boston University. Mr. Bigley is a member of the California State Bar and the National Eagle Scout Association.
SELECT RECENT PUBLICATIONS:
Trump Is Right About Clearances
The Wall Street Journal (July 29, 2018)
The Deep State Weaponizes Vetting of Trump Appointees
The Wall Street Journal (May 1, 2018)
Presidential Nominees and Foreign Influence: Mitigating National Security Risks
Federalist Society Law Review, Volume 18 (January 18, 2017)
The Real Story Behind Hillary's Reckless Failure to Protect Classified Information
Fox News (November 7, 2016)