SEAN M. BIGLEY – FEDERAL SECURITY CLEARANCE ATTORNEY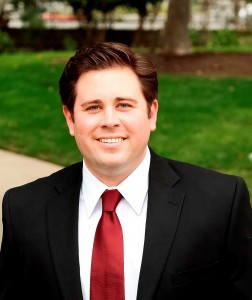 Attorney Sean M. Bigley represents security clearance holders worldwide before all federal agencies.  A recognized expert in national security law, his commentary on the topic is frequently sought by major media outlets such as Fox News, The New York Times, and CNN. He is also a contributing writer for Clearancejobs.com and GovExec.com.
Mr. Bigley earned his Juris Doctorate from Chapman University School of Law, where he attended on a merit scholarship.  He holds a Bachelor's Degree from Washington D.C.'s American University and a Master's Degree from Boston University.
Prior to and while attending law school, Mr. Bigley worked as an investigator for the U.S. Office of Personnel Management. There, he conducted hundreds of security clearance investigations – including those with serious counter-espionage concerns – and trained and supervised new investigators throughout the Western United States. He served previously on the White House Staff, and as a political appointee in the Office of the Secretary of Homeland Security.  Throughout his government service, Mr. Bigley has held the highest level clearances and the confidence of senior policy-makers.
Mr. Bigley currently lives in Southern California with his wife and daughters. He is a member of the California State Bar and the Federalist Society's International and National Security Law Practice Group.
PUBLICATIONS:
Will Attorneys Now Raise the "Hillary Defense" on Classified Information?
The National Interest (October 2016)
The Impact of Criminal Charges on Federal Security Clearance
California Journal of Criminal Law (December 2014)
Bankruptcy and Security Clearance Not Mutually Exclusive Endeavors
Maryland State Bar Association, Consumer Bankruptcy Section Newsletter (Winter 2015)
Security Clearance Not Just for Spies
The Orange County Register Newspaper (September 2014)