JACOB T. RANISH (Retired)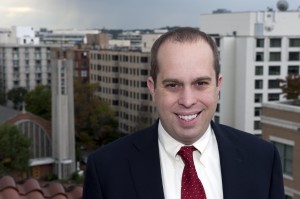 Attorney Jacob T. Ranish co-founded the firm and served as a partner until his retirement from private practice in December 2021.  While in practice, Mr. Ranish exclusively represented U.S. government employees and contractors in security clearance denial and revocation cases. He appeared regularly before the Defense Office of Hearings and Appeals (DOHA), Energy Office of Hearings and Appeals (OHA), and U.S. Intelligence Community agencies on behalf of Bigley Ranish, LLP clients.
Mr. Ranish earned his Juris Doctorate from Whittier Law School – where he was admitted on a full-ride merit scholarship – and his Bachelor's Degree from Washington, D.C.'s American University.  A native of California, he has served in various positions at the White House, on Capitol Hill, and at the Treasury Department.
Mr. Ranish is a member of the California and District of Columbia Bars.